OUR SERVICES
INDIVIDUAL COUNSELING
Sometimes you can improve your situation on your own, but other times it may take some outside help.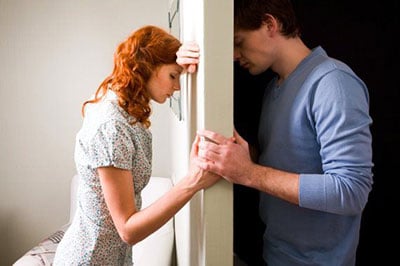 MARRIAGE COUNSELING
Respect and Security are two of the building blocks in a healthy marriage. When these needs are neglected, the foundation of your relationship begins to crack.
INTENSIVE THERAPY
It is a block of time spent with your counselor or coach to get results NOW. Want to jump start your journey?
CORPORATE TRAINING
Executive coaching is for high level leaders who envision taking themselves and their organizations from good to world class.
TRANSFORMATIONAL ADDICTION COUNSELING
Going beyond step work, we don't just treat the behavior we treat the person. We believe that there is a cure to addictive behaviors. We don't believe that managing behavior is a solution. We believe that you can be FREE!
PREMARITAL COUNSELING
Biblical premarital counseling will get you started the right way. In 6 sessions we will work together to maximize your marriage before it even gets started.
TESTIMONIALS
From time to time I find that life throws me a curve ball. When that happens, Bradley Roark's number is the first one I call to set...
DIANE R
Insightful, compassionate, non-judmental and caring. Those are just a few qualities that make Bradley an exceptional professional counselor.
ANDY W
Bradley is an mazing counselor who truly cares about his clients, their lives and their futures. he helped some precious people see life worth living, helped someone dear...
GIN J
This is a new test! My husband and I were having extreme problems communicating and being on the same page. I felt alone and he felt nagged. My husband reached out and found Sara. Let me first tell you she is amazing.
Kathy G
This is is a great place to start to heal and grow in awareness. I have been meeting with Sara for over a year and she has a special way of dealing with emotional issues with a Christian approach. She truly cares about me and she allows the Holy Spirit to use her to help others. Her compassion in my situation has helped me so much to understand and take a new approach to my life.
Janet C
Sara is truly amazing at what she does. she has helped me tremendously in my relationship and with myself. I could not thank her enough for helping me get through some hard times and giving me the best coping skills. she is the best!!
Isabel D
Bradley is one of the best! He is the only counselor I have truly connected with. I know I always have someone to turn to and he will always have my back. If you are looking for someone to talk to Bradley is your person. He saved my life at a time when I wanted my life to end!
Tammy G
Sara is amazing! I wish I could put her in my pocket and keep her with me 24/7. Every time I leave her office I feel refreshed, confident, and understood. I have never felt more comfortable or more cared for by a counselor.
Andrea S
Simply the best!! I can not thank Bradley enough.
Jason A
Bradley has helped me through some very dark times, and truth be told he saved my life. He helped learn to bet on myself to be successful!
Caleb S
Bradley is great! He has helped me start seeing the value in myself again.
Crystal D